With over 30 years of experience, we know what matters to you
We are an independently owned clinic managed by leading experts offering a cost-effective fertility treatment with outstanding results. In our 30 year history, we have helped with the successful delivery of over 6,000 babies and our dedicated team has helped to create thousands of happy new families.
Call our friendly, expert team now on 01992 78 50 60 to arrange an initial consultation or you can book a place on one of our Open Evenings / Days to meet us and to take a look around.
Treatment tailored to suit your individual needs
We believe that any individual willing to make a lifelong commitment to providing a loving, nuturing, caring and supportive environment for a child deserves the chance to become a parent. So, we at the Herts & Essex Fertility Centre are proud to help hetrosexual couples, single parents and same-sex couples to start their family.
We are proud to be one of the UK's most reputable and best-performing IVF clinics.
The most successful fertility clinic in the East of England *
The reputation of Herts & Essex Fertility as one of the UK's top fertility treatment centres in the UK reflects more than just consisent sets of results. All of our patients feel that they could not wish for a higher standard of care and personal attention, whatever the outcome of their treatment. They appreciate our personal touch, attention to detail, our accessibility and deep empathy.
They know we care
*HEFA verified results for 2015. The most successful fertility clinic in the East of England and one of the top IVF clinics in the UK in terms of live birth per embryo transfer.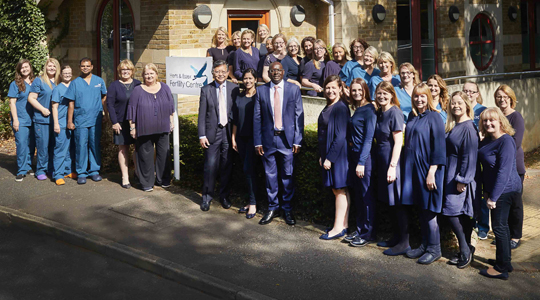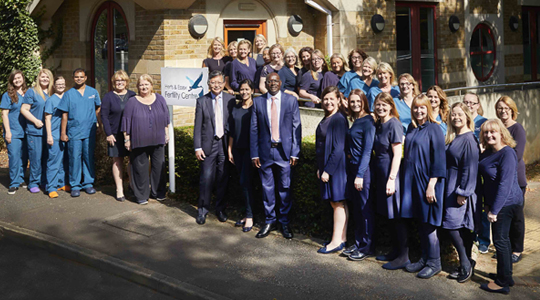 Attending one of our Open Days / Evenings gives you the opportunity to chat with our specialists, view the facilities and discover more about the fertility services we offer.
Our Open Days / Evenings are very popular but we keep the numbers limited so that you can get more out of the event and have time to chat with us on a one-to-one basis, so please book your place in advance.
Take advantage of our Open Day / Evening half price offer
If you book and pay at the Open Day / Evening, we are offering a Full Consultation Package for half price. The package consists of a full consultation, an AMH test and semen analysis with HBA assessment.
Same-sex couples have AMH testing x two or semen assessment x two.