Fertility News
As patients are becoming increasingly concerned about COVID-19 and its potential to affect their treatment plans and their general health, we will post regular updates to the website. Please see below for more information.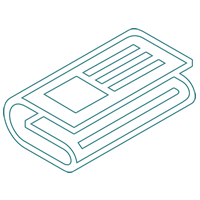 COVID-19 – CORONAVIRUS ALERT
The clinic remains open between 9am – 1pm to provide ongoing support to patients over the phone until further notice.
We are taking every precaution to minimise the risk to our patients and staff.
New rules are now in force now: you must stay at home. More info and exemptions at gov.uk/coronavirus
STAY AT HOME. PROTECT THE NHS. SAVE LIVES.
What you need to do:
Stay at home
Only go outside for food, health reasons or essential work
Stay 2 metres (6ft) away from other people
Wash your hands as soon as you get home
Anyone can spread the virus.
As a clinic, we are carefully following the coronavirus pandemic and UK government measures to contain and mitigate the spread of the virus.  We are monitoring updates issued by the Department of Health and Social Care, Public Health England, NHS, and taking advice from our medical advisory bodies British Fertility Society (BFS) and the Association of Reproductive Clinical Scientists (ARCS).
Our priority is for the health and safety of our patients and staff. We are doing everything possible to support them and to keep them safe.
We have been informed by our medical advisory bodies, BFS, ARCS and HFEA to stop seeing patients to help slow the progression of the disease and to help health services cope with the demand.
We have a contingency plan in place, which follows best practice guidance from Public Health England, in terms of personal hygiene, cleaning, self-isolation, and protective equipment.
We are taking the following actions to deal with any potential implications of the coronavirus outbreak: 
If staff are exposed or have symptoms they are immediately self-isolating for 14 days.
Patients have been advised that all appointments have been canceled but the clinic remains open to provide ongoing support to patients over the phone.
For those patients already having treatment, we suggest considering deferred pregnancy with egg or embryo freezing for later embryo transfer.  Please call the clinic should you have any concerns.
Please let us know immediately if you have symptoms or are advised to self-isolate. For more up to date information please follow the links below.
Guidance on social distancing for everyone in the UK – as of 23 March 2020
British Fertility Society Guidance for the care of fertility patients during the coronavirus COVID-19 pandemic.
Pregnancy – The government has changed its guidance for pregnant women to help protect them from the coronavirus. While previously only pregnant women with symptoms of the disease were told to self-isolate, now the government suggests avoiding 'all unnecessary social contact'. Expectant women are now one of the vulnerable groups needing the most protection. The self-isolation period for symptomatic pregnant women changed from 7 to 14 days.
Travel – The government is advising against all international travel
Stay at home
Government guidance is for everyone, including children. It advises on social distancing measures we should all be taking to reduce social interaction between people in order to reduce the transmission of coronavirus (COVID-19).
Stay at home, practice social distancing and do not go to a GP surgery, pharmacy or hospital if you have:
a high temperature – this means you feel hot to touch on your chest or back (you do not need to measure your temperature)
a new, continuous cough – this means coughing a lot for more than an hour, or 3 or more coughing episodes in 24 hours (if you usually have a cough, it may be worse than usual)
This will help to protect others in your community while you are infectious.
Self-isolate and take Paracetamol, not Ibuprofen. Drink lots of fluids including hot drinks to dehydrate.
The NHS will not be testing people who are self-isolating with mild symptoms.
You do not need to contact NHS 111 to inform them of your symptoms.
Only call 111 if you cannot get help online.
__________________________________________________________________________________